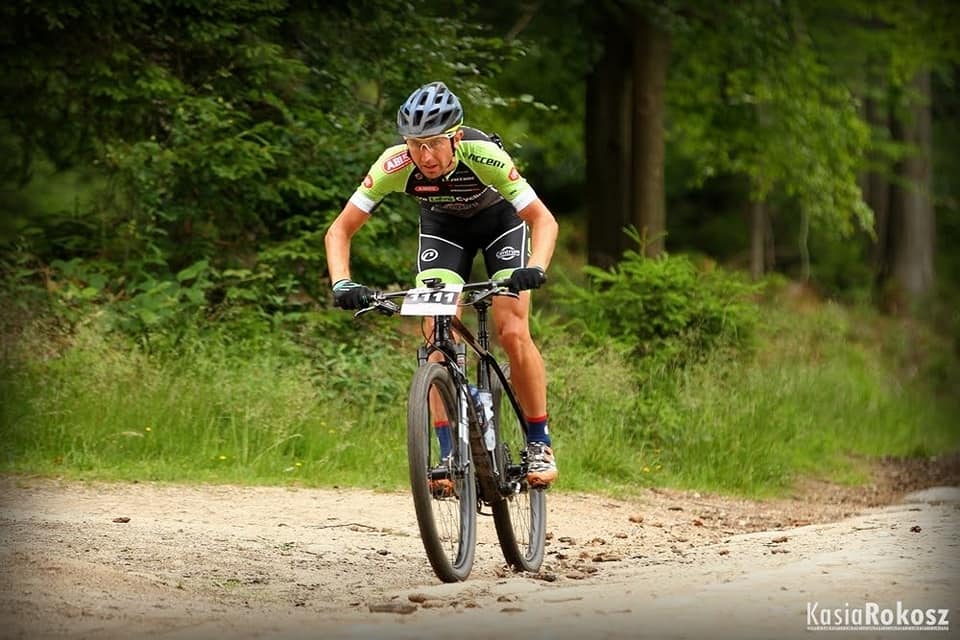 Great news at Accent Bikes! Bartosz Huzarski picked up his bikes and we can say it officially - this year, both on the road and on the mountain tracks, you will see "Huzar" riding our machines.
Bartosz has years of professional career on the road behind him, and now he is involved in promoting cycling among young people and amateur cyclists. Our ways and goals meet here. We are happy that he will get on our equipment and that thanks to this cooperation the young players of the Deichmann SKSM MAT club will benefit.
We have prepared two bikes for Bartosz:
- Accent Cyclone Disc Ultegra road bike,
- mountain bike built on the premiere Accent Peak Carbon Boost frame in black magic painting, with SRAM X01 hardware and our components
We invite you to follow Bartosz's profile, there will be more about these bikes soon. And… see you on the Bike Maraton route!